Entri kali ni, akan kurangnya text. So, nikmatilah entri ini dengan gambar-gambar yang aku sempat publish erk. Assalamualaikum, sebelum itu. Hope korang sihat je. Aku masih lagi menikmati hari hari yang indah di kampung halaman aku ni. Memang indah, dapat juga berehat kepala aku ni sebelum masuk semester baru nanti.
Introduction untuk entri kali ini, actually photoshoot ni dah lama buat. Its just belum berani lagi nak publish dalam jangka masa tersebut, kerana ianya merupakan salah satu kerja/assignments kitaorang sebagai pelajar semester 3. Apa-apa pun, alhamdulillah. Selamat juga siapkan semua kerja. Selagi lagi, Alhamdulillah.
Title for the Photoshoot : Traditional Shooting.
Talking about traditional, what actually comes to your mind? What you feel like wanna shoot? How about the concepts? Dalam kepala otak aku macam-macam. Nak pakai itu, pakai ini. Tapi malangnya, aku bukanlah photographer yang pros. Nak kena ada itu ini, model pun seorang pelajar UiTM. So, Alhamdulillah. Model tersebut memang memberikan kerjasama yang baik.
Gambar-gambar dibawah ni menunjukkan barisan bakal photographer yang mengambil kesempatan untuk mencapap (show off) di studio sementara menunggu model bersiap.
From left, its me, Shira, Farah and Rauf.
Syafiq masa muda mudi rambut panjang ala-ala abang long gangster.
Well hello, inilah hasil gambar-gambar yang saya shoot.
Model : Fella Ferina
Shoot #1
Shoot #2
Shoot #3
Shoot #4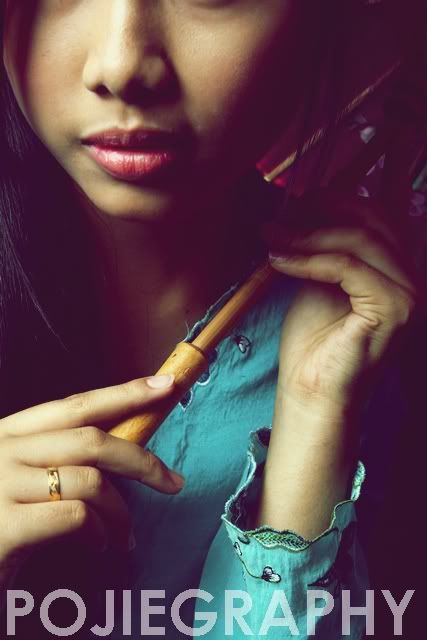 Shoot #5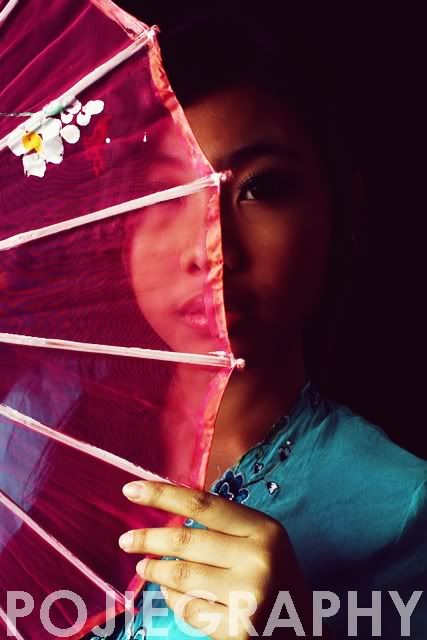 Shoot #6
Shoot #7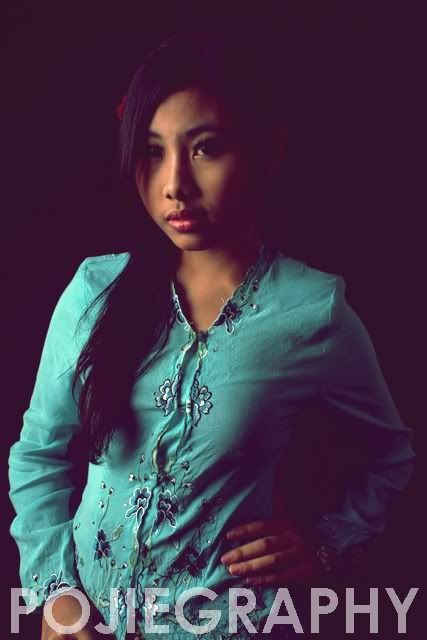 Shoot #8
Shoot #9
For the last one, shoot ini menjadi pilihan lecturer. Alhamdulillah. No Re-Shoot!
Shoot #10
Behind the scenes for this shooting :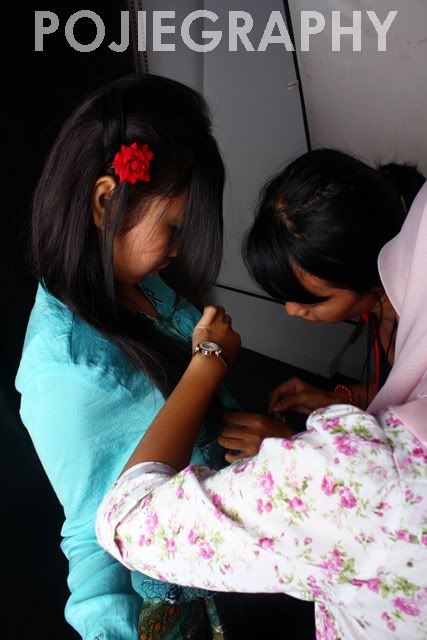 Kesilapan teknikal pada butang baju kebaya. Nasib baik ada yang membantu untuk betulkan, takkanlah photographer pula yang kena betulkan. Tidak betul, oh tidak.
Finally, yeah. Sempat juga menyibuk untuk entri kali ini.
To begginers out there, wanna try to do this kind of shooting?
Here's some tips for you. Since korang nak shooting untuk traditional, so adalah lebih senang untuk anda shooting menggunakan model perempuan. Lebih baik dan mudah.
1. Jika memilih model perempuan, mereka pasti punya koleksi baju dan aksesori yang mereka gunakan setiap hari. Bergaya keluar pergi lepak dengan kawan-kawan yang lain. Berbanding dengan lelaki, ada sedikit kekurangannya.
2. Jika memilih model perempuan, mereka boleh melahirkan aura traditional mereka. Dari segi alunan rambut mereka, memek muka dan juga bentuk badan serta ekspresi mereka.
3. Pemilihan lighting, cuba untuk pilih lighting yang suam suam saja. Jangan terlampau over exposed, karang tiada lagi value traditional tu. Nanti dah nampak macam konsep kpop pulak dah.
4. Background juga sangat penting main peranan dalam shooting ini. Pilih warna backdrop yang kontra dengan kulit, baju dan juga tema shooting ini. Apa-apa pun, anda sendiri punya cinta rasa tersendiri kan?
Kepada yang ingin mencuba, selamat mencuba.
Catch me on Twitter,
Follow @pojiegraphy