While other people currently doing their final assignments, tasks and so on.. and i am here. Writing a very cute and simple entry for my readers.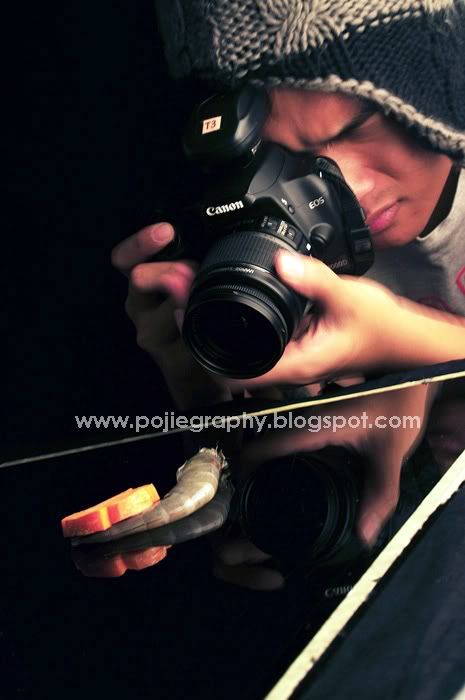 Hows raya? Not so much good. Not been to any house yet for beraya-ing. Special thanks for classes, assignments and etc. My raya end with the assignment's dramas. Alhamdulillah, semuanya hampir selesai. Hanya tinggal 90% lagi dan aku bakal tumpukan kepada hal peperiksaan akhir.
Masih lagi bergelar dan berada dalam bidang Fotografi. Syukur, masih lagi boleh bertahan untuk teruskan perjuangan dengan hanya berbekalkan Canon 1000D. Alhamdulillah. Walaupun banyak sangat dugaan dan cubaan dalam menjalani hari-hari bergelar seorang pelajar universiti, in the process of hunting various kind of photos out there. To all lecturers yang mengajar aku untuk semester ini, thanks a lot everything for this semester. Menjadi seorang pelajar semester tiga bukanlah sesenang yang kita sangka dan rasa. Cukup mencabar. Mahupun isu pelajaran, perhubungan, dan sebagainya.
Kadangkala terasa diri ni kurang dan agak tidak kuat untuk teruskan dalam bidang ni. Manakan lagi nak ikut kehendak mak ayah, terfikir tentang masa depan dan sebagainya. Mudah-mudahan aku kuat untuk bertahan sampai ke akhir semester ni dan grad dengan jayanya. Apa-apa pun awak-awak semua tolonglah doakan yang terbaik buat aku dan rakan-rakan aku yer. Kitaorang berjuang bersama-sama dan nak berjaya bersama-sama.
Pejam celik pejam celik, tengok dah masuk minggu terakhir di UiTM ni sebelum bermulanya peperiksaan terakhir bagi program diploma. Kurang daripada seminggu aku dan rakan-rakan yang lain bakal menghadapi peperiksaan akhir. Bagi kursus aku, Alhamdulillah. Cuma 3 kertas sahaja. Kepada para pembaca yang melawat blog ni, tolonglah doakan yang terbaik untuk kitaorang semua okay.
Tolong doakan agar.
1. Kitaorang dapat menyelesaikan semua kerja assignment sebelum tarikh final exam. Agar kitaorang dapatlah jawab soalan dengan tenang nanti.
2. Kitaorang tidak ditimpa apa-apa musibah atau masalah menjelang peperiksaan akhir ni. Doakanlah agar perkara yang tidak baik itu jauh daripada kitaorang.
3. Menjawab soalan dengan tenang dan 'kreatif'.
4. Akhir sekali, dapat result yang gempak weh!
Ini ucapan daripada penulis blog
(bunyi agak menggelikan, tapi tolonglah korang pasang alat penahan yer)
Kepada semua pensyarah especially daripada department fotografi, doakanlah yang terbaik buat anak-anak buah daripada jabatan fotografi yang baik lagi rajin (tangan ke dada, mata tersenget) ni yer cik/encik/puan. Untuk budak-budak batch aku. Group A dengan Group B, good luck untuk final assignments korang semua juga untuk tiga paper yang bakal kita hadapi tak lama lagi. To everyone, good luck! All the best!
1 down, 2 more to go! Chaiyok Chaiyok!
BEL ☑ Art of Islam ☐ History of Malaysian Art ☐
p/s : Tentang perkara-perkara personal yang lain tu? Tolonglah ketepikan dulu buat sementara waktu. Takut ia boleh menganggu konsetrasi aku dan korang semua. Selamat Maju Jaya!