Salam Nuzul Quran kepada seumat Islam diluar sana. Alhamdulillah, sudah masuk 17 hari kita berpuasa. Lets start for the entry people.
DEPRESSION and FRUSTRATION. That's the thing that we cannot expect them to come and away from us. The things that might lead us to have those Depression and Frustration is : -
1. You failed to managed your time wisely.
2. You failed to keep your relationship tightly.
3. Problems with your friends and family.
4. Financial problem. Perhaps?
Dude, don't have to struggle up yourself to got to expensive spa(s).
Don't have to search for someone whom really cure up your problems.
Simple ...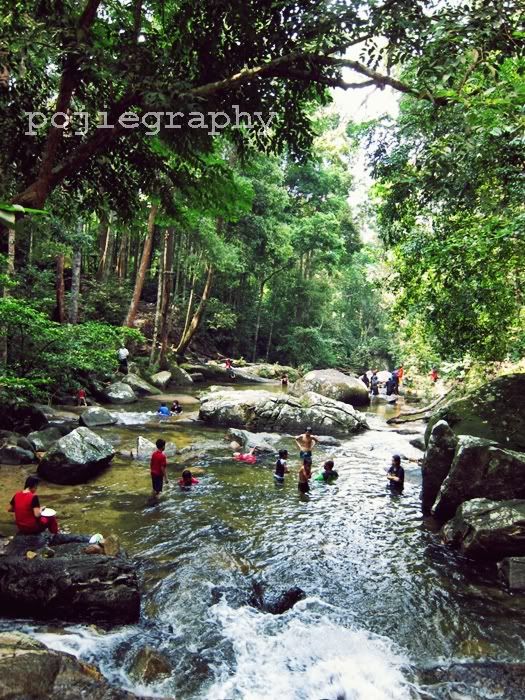 This is the better solution for you to release up the problems peacefully.
Nothing much, just have fun with your very close friends.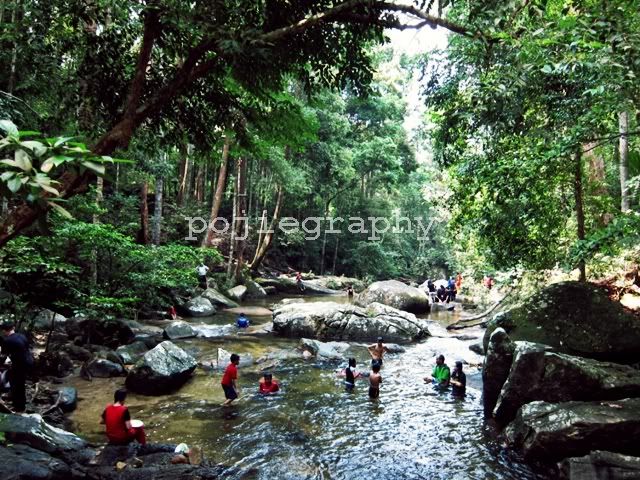 Plays with the sounds of the waterfall, play with the water, feel the 'green' of the nature.
Serious, ni bukan tipu. Ni memang betul-betul. It helps you, for at least.
Tak perlu cari dan fikir tempat nak merehatkan minda korang. Tak perlu nak susah-susah payah.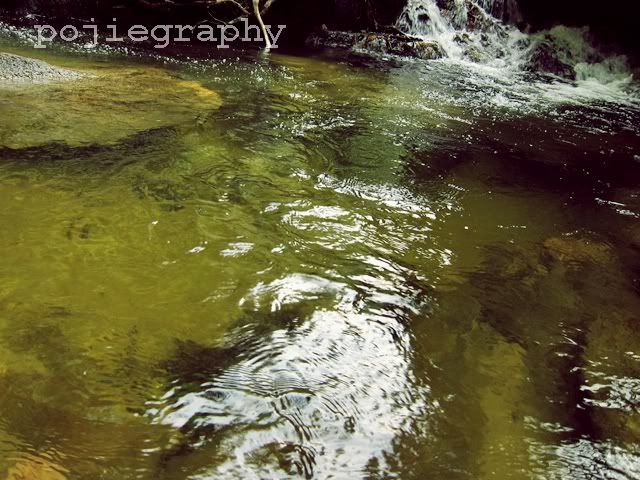 See, tengok gambar dekat atas ni buat korang terasa nak merendam badan. For sure, air ni memang sejuk. Terasa betul-betul seperti dekat spa. Dimana kaki dan badan kita terasa seperti diurut. Pergh, aku ni bercerita macam pernah rasa je kan.
Not to lie, yes i am.
See, thats me! Yeah, its me people! Its so relaxing and fun to do. Play with the water again, again and again ya'll.
Not to forget, not to be alone. With Hafiz and Syaer.
Again, terasa kulit sangat fresh dan juga kelihatan agak cerah apabila baru keluar daripada air ni. Why? Entah la. Adakah sebab effect lighting or its just a trick by the camera?
Forget it. Trust me, it help. For a bit!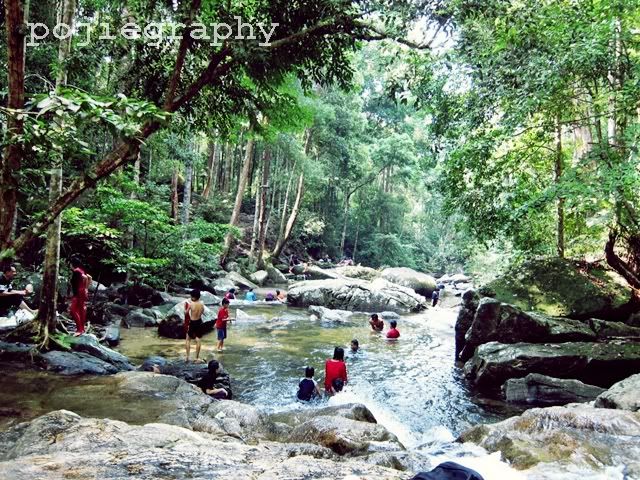 Boleh juga bawak ahli keluarga. Dapat time semua memang free pada hujung minggu, apa lagi. Bukan selalu kot. Pergi la somewhere yang memang dapat buat korang sekeluarga enjoy instead of go shopping and habiskan duit. Berkelah, masak makanan awal pagi and berkelah dekat kawasan-kawasan tepi air terjun ke. pantai ke. But for sure, tepi air terjun yang dipenuhi dengan tumbuhan-tumbuhan hijau dengan hiasan bunyi cengkerik, haiwan-haiwan hutan adalah pilihan UTAMA aku.
Why should you bother yourself to find spa instead of relaxing with what God have give us?
Go experience it, i already did for mine!
For your information, the pictures above been took at Sagil waterfall, Gunung Ledang, Johor.
Johor? Ala, its not that far pun from Melaka. To all yang dekat Melaka ni, you should try to go there. Wish i can go there for more than second time. For more information about Sagil waterfall, click this
Cuti.Com
. Have fun people!
again, sesiapa yang memang kurang dan tiada masa untuk pergi. You can have this. Its Milk a Deal people! Wain Health & Beauty Centre is giving you a big discount [72% off]
RM88 instead of RM310 for a Sensational Full Body Pampering: Scrub + Wrap + Massage + Steam Bath at Wain Health & Beauty Centre, Seri Kembangan
Grab your 'medicine of pressure' now!