Greetings readers outhere. Tahan lapar, tahan dahaga air ya kawan-kawan. Sabar...sabar.. kejap lagi nak berbuka puasa dah. *keluar dari selimut, tengok jam* Urrggh. What a day to start for this week. Nothing much. Class tidaklah sebegitu banyak, aktiviti pun berkurang, shooting? Tengoklah macam mana. Idea belum ada lagi. Tsk Tsk
Lets have some weekend's stories.
I've been to Petrosains, KLCC with 2 others (Hafiz and Ummi).
Last time i went to petrosains was at my age of 14 or 15 if i am not mistaken. Ingat pun suam-suam je and i went again during my age at 19 and it was like ... whoa! Its awesome yoww!
Here's me, Ummi and Hafiz.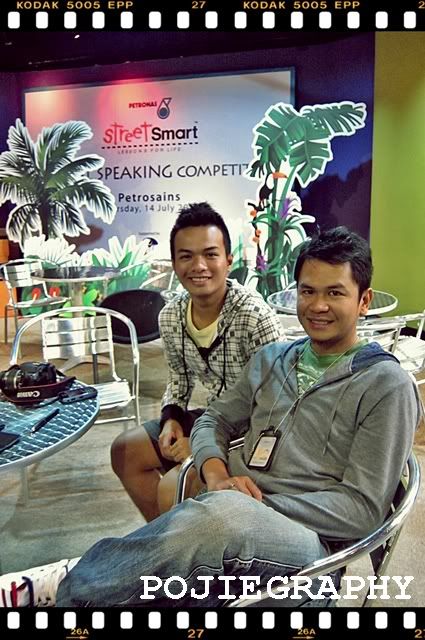 We as the Speacial Programme's Guests. Actually its hafiz's.
The kids. Waiting for their turn to explore the Petrosains.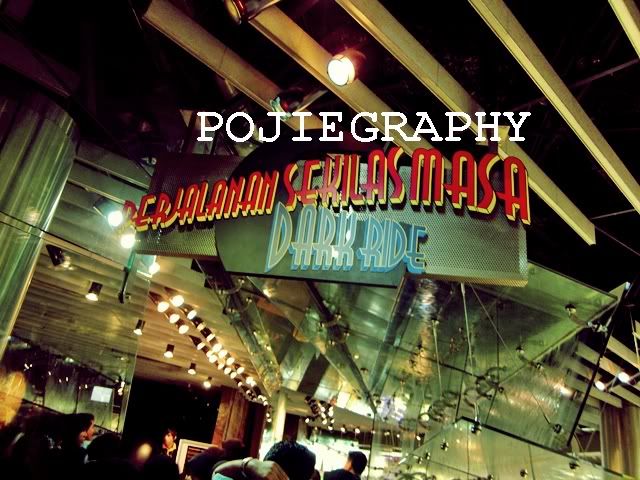 The mini cable cars brought us to the world of Petrosains. Awesome yaw
She's bored or maybe scared, but still she's cute.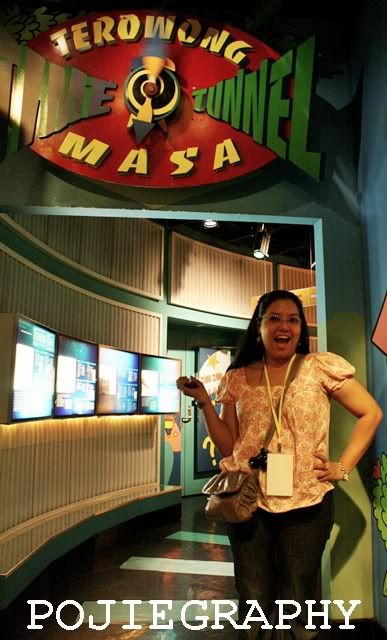 @ The Time Tunnel.
Inside this room, we can feel how the engineer's life like. No wonder they are missing their families so much. Oh... now i know.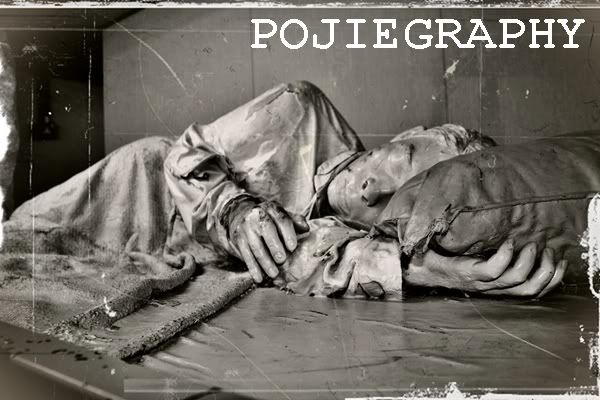 can this picture be value able after 10 years from now?
Haip... experiencing the ability for children's jumping. Yeah, am still legally to try this game. Its about jumping, not our weight. The more stylish you jump, the more slimmer you are. So, i did a very good jumping style. Yeah!
Inside Petrosains, there are many games that can bring more useful information to the kids. Instead of polish up their reading skills.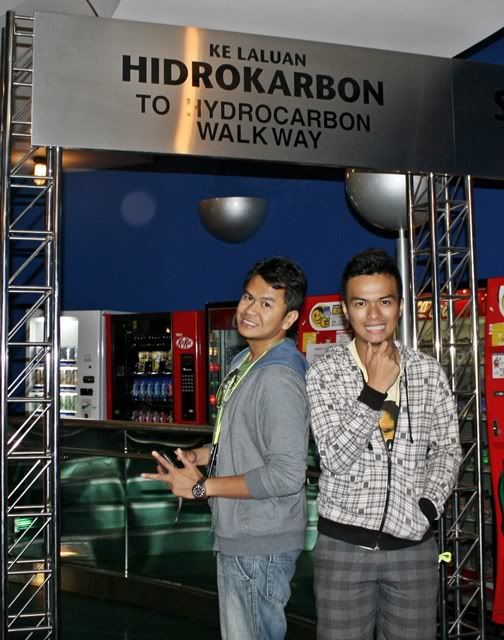 Feeling-feeling nak masuk ke hydrocardbon walk way.
Yeah, kids should experiencing everything when they go to Petrosains, but not experiencing something like.... in the picture above. Erk.
Hey, its the author for this blog.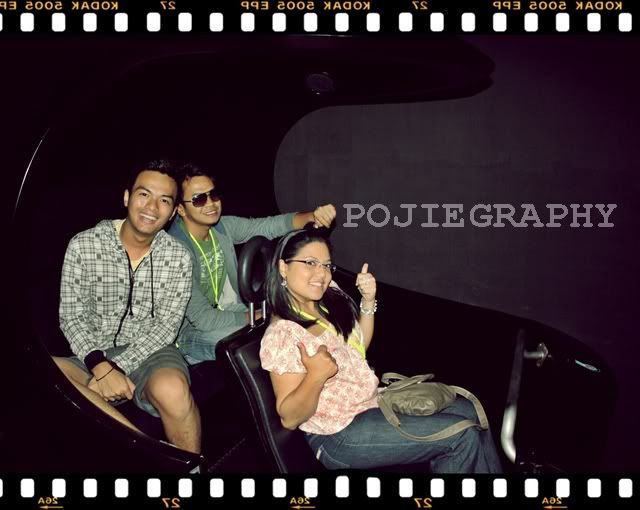 Its time to head back. Again, by the mini cable car. Cool. Kids out there should try this. For at least, once.
Naaaah, yeah she's the news reader. (with the background)
me and Hafiz.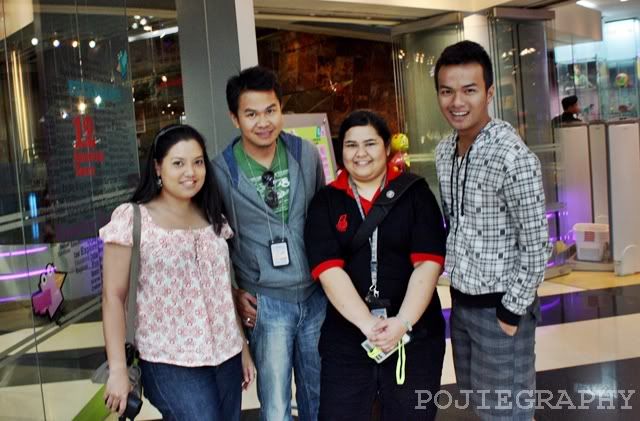 picture with Nensirati, if i am not mistaken. The one who's helping a lot during the programme.
signing off from the Petrosains.
Hey kids out there, korang cubalah untuk melawat dan berjalan-jalan dekat Petrosains ni. Jangan nak pergi funfair yang tak bawak manfaat lansung pun. To parents out there, try to brings your kids to Petrosains. Janganlah bawak mereka pergi bershopping je dekat KLCC ni haa. Its cheap and worth for them, trust me and they will love it.