Holiday was over... yeah its over. For a short week, nothing much i've done. Assignments at the '11 hour'. Yeah, much great!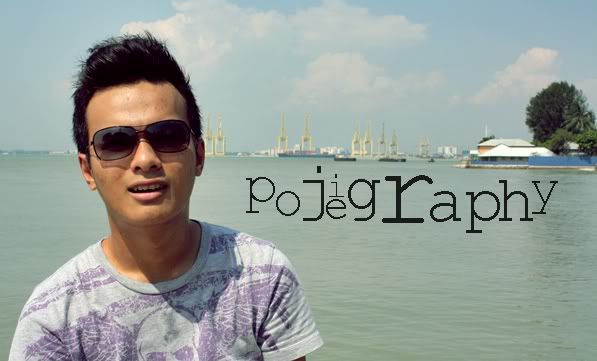 Lets us just forget about the holiday.
Cuti dah habis, kuliah dah bermula. Apa plan korang semua selepas cuti ni?
#1 : Nak jadi bertambah semangat untuk pergi kelas. Tidak mau lagi malas-malas, semangat takde la itu la. Yang lepas tu biarlah lepas, jangan nak ulang lagi. Jangan malas-malas ya adik-adik.
#2 : Assignments haaaaaaa..semput pulak. Ingat, jangan nak tangguh tangguh. Kalau boleh, dapat assignment hari ini, terus buat hari ini dan hantar esoknya juga. Hoi, apa ingat aku ni mesin ke? Erghhh.
#3 : Dah cukup rehat untuk seminggukan? Dh, masuk dari cuti ni takmo muka lesuh/pucat semacam je. Kenalah fresh-fresh. Takkan dekat rumah pun buat assignment sampai 4 - 5 pagi? Takmoh selekeh-selekeh dah, kena kemas. Sikat rambut, pakai deodorant, dan sebagainya. Barulah ramai terpikat.... Haip.
#4 : SEMANGAT SEMANGAT! takmoh ah lagi rasa down bagai. Kata nak masuk dalam senarai Dekan semester ini... Semangat tu kenalah ada! Chaiyok!


Minta-mintalah aku dapat jalankan semua yang aku nasihatkan diatas tu.... Amin.
Korang doakan la erk, jangan lupa doakan.. Untuk yang baru balik dari cuti tu, jom la kita sama-sama amalkan apa yang tertulis diatas tu. Hidup kenalah gembira.
p/s : Takdo idea apa yang aku melalut, merapu pepagi ni. Biasalah, hari permulaan bagi 1 minggukan? Mestilah lebih lain daripada biasa.
Dont forget to get an updates from me, click the link below :)
Wants my updates?