Hello again my fellow and dearest readers!
Lagi? Heee, after the previous one. Kitaorang sempat lepak somewhere around the jetty. Too bad, masa tu pukul 1pm. Tak dapat nak feel sangat keindahannya sebab panas terik, mengalir peluh ni dah macam air paip. But still, managed to catch some of the pictures.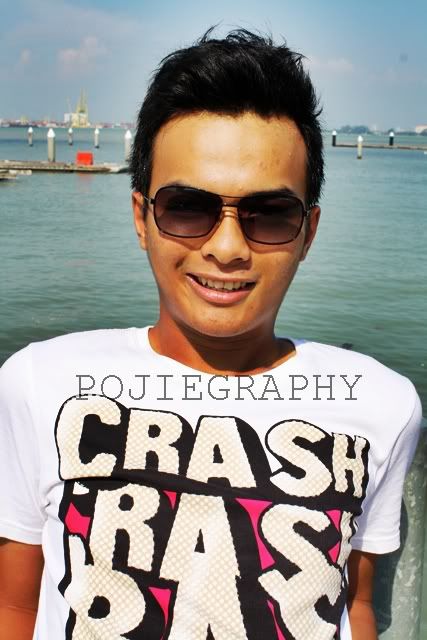 Hello again! (muka agak cool, dalam hati dah kepanasan)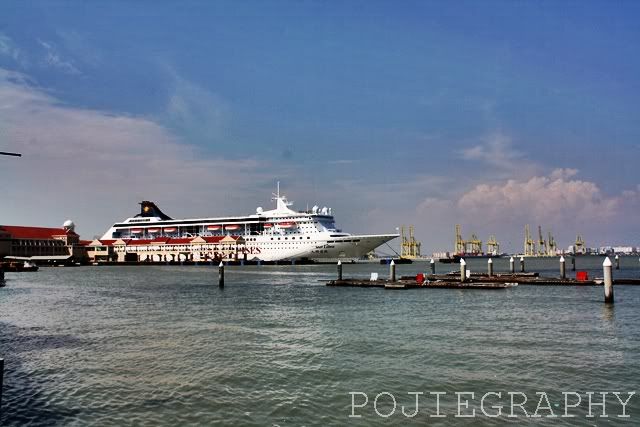 Tengok ah gambar dekat atas tu. Dah macam view dekat waterfront la. Teringat pula moment dekat waterfront, kota kinabalu.
one more thing..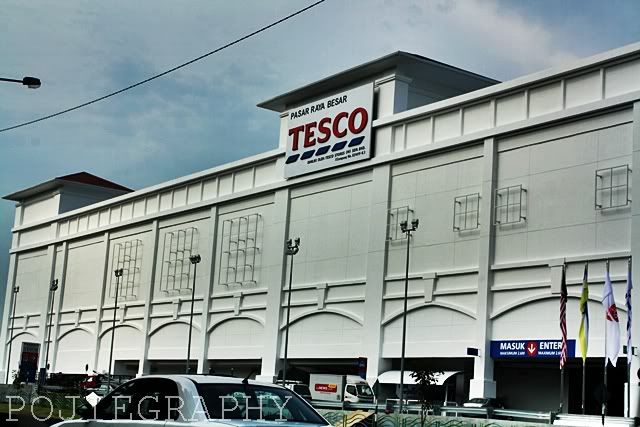 Bangunan dekat sini memang unik. Tengok ah bangunan Tesco ni, nampak lain dari yang lain. Dah macam bangunan istana pula. Maksudnya reka bentuk bangunan tu.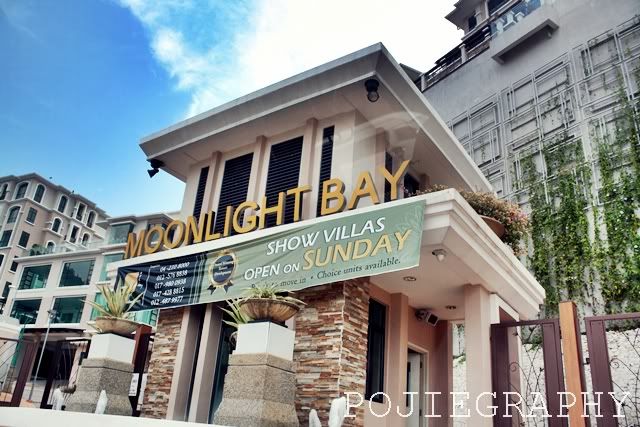 another view of some other resort/house dekat area batu feringghi. This is so cool!
(gambar atas dan bawah)
the big ship before nak balik ke tempat kitaorang menepek. :)
A day nak balik tu, sempat juga jalan jalan and explore apa yang ada dekat gurney shopping mall. Nothing much, sama juga. But still, agak best. Lepas tu, three of us plan nak pergi mandi sungai after check out. Okay, kemas barang semua and then terus pergi ke sungai tu. Actually, not that far pun so sempatkanlah diri untuk pergi sana.
Hello Taman Negara Pulau Pinang!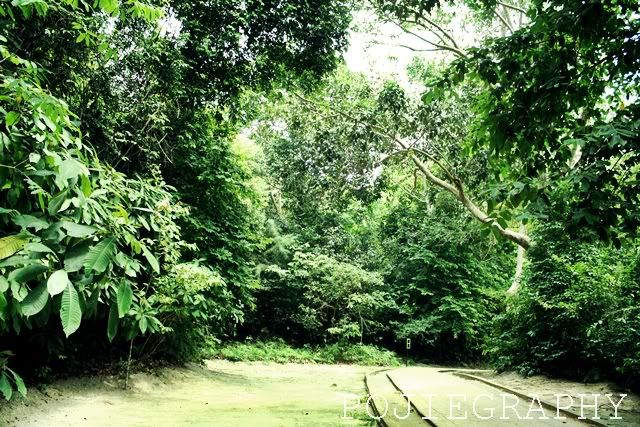 Bukan senang dah nak tengok pemandangan macam ni. Kalau dah dapat rasa tu, cubalah rasa sepuas-puasnya. Hirup udara segar, rasai kehijauan tu... pretty sure, korang mesti rasa tenang.
Tetap juga ada pantai, tapi tak mandi la. just shoot gambar saja la.
its hafiz!
Hafiz, me and Faizal
But too bad, sungai tu tutup for some other reasons. Bukan main ponat lagi ceq jalan berpanas nak pergi mandi sungai tu. At last, rest and snap gambar serba sedikit. Lepas tu sempat juga pergi bandar beli jeruk
and its time to go back!
experiencing on the ferry, journey through the beautiful sea.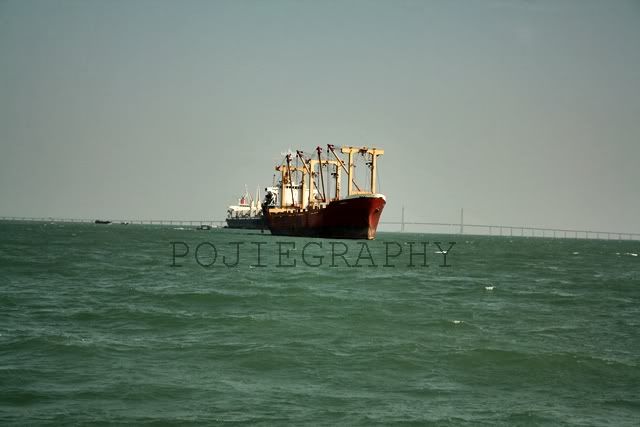 Oh lupa, antara satu topik yang sempat aku selitkan dekat twitter ialah tentang Penang.
One of my twitter peeps, Mohd Haiqal mentioned aku and cite pasal 'pesemboq'
and aku dengan selambanya boleh tanya apa benda tu.
Sangat lame. Sorry la, aku tak buat kajian before pergi travel so tak tahu apa yang best dan terkenal. Tahu serba sedikit but bukan semua :)


Well, nothing much to say... PENANG was absolutely awesome! Wish one fine day dapat pergi lagi dengan kengkawan. Ramai ramai shooting dekat sana. Thats all for this episode (entry), until we meet again soon.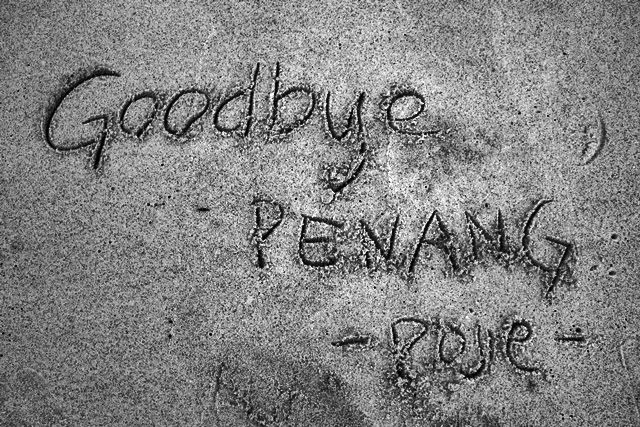 pojiegraphy is signing off from the Penang's beach. See ya again!
Also, thanks a lot to Hafiz and Faizal
Regards, Pojiegraphy