1
th
august.2008 UKM, Bandar Baru Bangi. ; organised by Teksha computer programming teachers.
haha. dengar je? rasa-rasa gempak x bengkel tue?.
1 word for it bosan! bluek! mmg bosan. u know what, dia ajar we all cara nk drag image ke progam photoshop,(wtf! sume org da taw about that la bro! haha) . satu lagi, dia ajar cara-cara basic meng-edit gmbr. OMG! mmg terkejut time tu. i thoughts its must be gempak gila babi. lol, lepas 2 too many students from other school. yeah, they look so much intelligent, but when i ask about multimedia or etc, they will said like this
"sory i don't even know about it & i follow this program becaus im a it & multimedia groups at school only."
what the hell, better xyah g kalo dunno everything right? menyemak je. fuh!
btw sempat ag snap pic before and after :)
sempat ag usha awek tgh tepon pakwe, buahahha !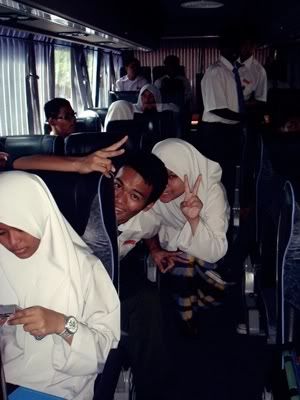 no worries, im a camera WHORE !
you ellyn, !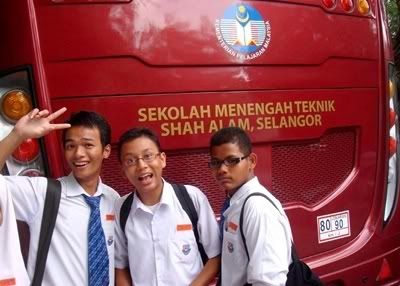 SS'ing depan bus pun jadi lah !, wehe * fav pictures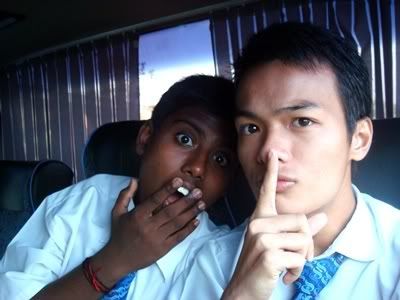 skin diffrences, haha -jaga
4 PK crew selamanya :))
haha. kami kaki GAMBAR. with hakime & acap
adoik!tonchettt baik xyah g bengkel ni. skola tido.hostel tido.bengkel tido. so bila nk bgun?haha,
example on how to drag a picture to photoshop which the simplest &basic things lol.
ada juga la new thing i learn from it, how to clear ur skin. yang x leh tahan bile penceramah tu cakap yang banyak artis malaysia resquest him to buang jerawat dorang kat dlam gambar. lol, no wonder muka artis-artis kita bersih gila vavi. hahaha, kannttttooiiii!!
plus we got a pc book, i thought an
photoshop book
. argh! so much frustrating.